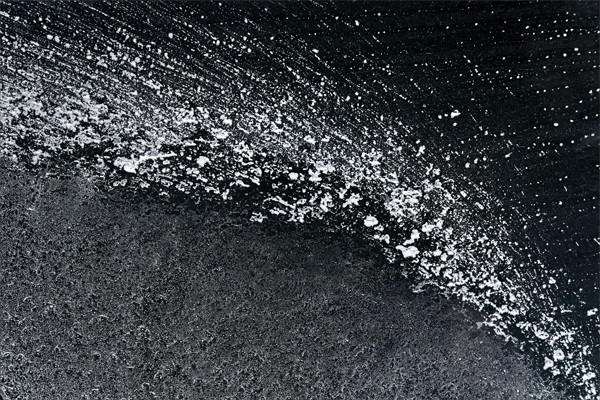 {click image to view large}
Kinetic: "Of or relating to the motion of material bodies and the forces and energy associated therewith."
Though the subject was stationary, a strong impression of movement and energy caught my attention in passing.
Typing the exposure specs, I'm wondering why on earth I used f9.5 when there wasn't much depth in this scene? At f8 the camera would have dropped to a lower ISO to meet my minimum shutter speed of 1/180 sec for hand holding this lens. That, combined with its best aperture setting for sharpness would have led to an even clearer image without post-processing.
I think I got excited, and forgot to check. 😉
Oh, and Happy New Year!
●●●
Nikon D300; f9.5 @ 1/180 sec, ISO 1400 (handheld);
18.0-200.0 mm f/3.5-5.6 @ 95mm (142mm EFL); focus distance 1.12m