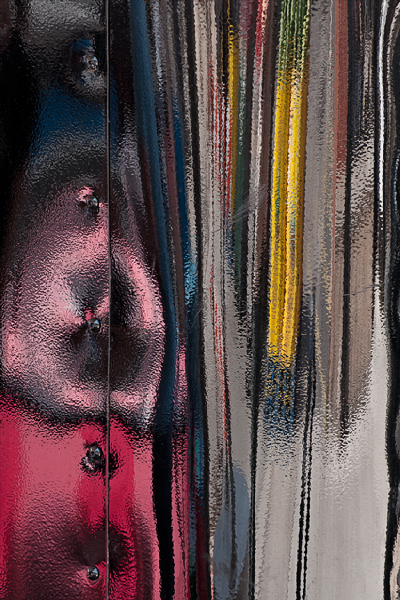 {click image to view large}
car·ni·val/ˈkärnəvəl/
Noun:

A period of public revelry at a regular time each year…
An exciting or riotous mixture of something.
Chicago is famous for its neighborhoods, and this reflection was photographed during the annual art fair held in ours last weekend. The event was definitely a "riotous mixture" of arts and crafts, food ranging from pizza through Ethiopian stew, and dancing in the streets to three (loud!) sound stages performing different styles of music all at once.
●●●
Nikon D300; 1/90 sec @ f5.6, ISO 200 (handheld);
70-300 mm f/4.5–5.6 @ 145mm (217mm EFL); focus distance 3m