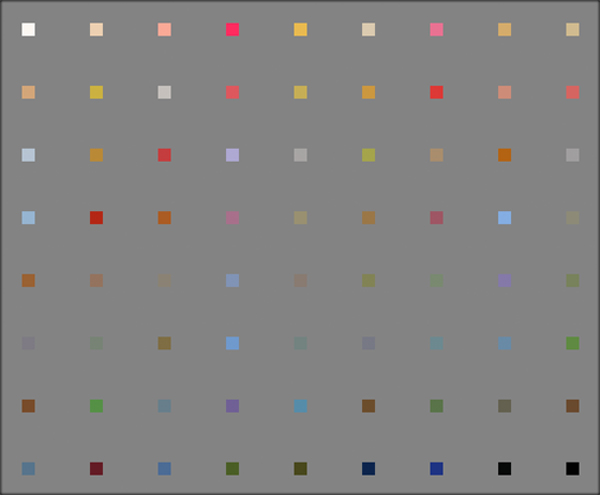 [¹]
Who knew there were so many in a "gray" Midwestern month?!
This image is a screen capture from the Light Table layout in Adobe Bridge, showing color swatches pulled from photographs posted the last 30 days.
On reflection, the November challenge was akin to an extended workshop—generating more images than there was time to process, and more ideas than time to pursue. It's given me much to explore during the coming winter. Cool. 🙂
If you've ever thought of taking a similar plunge, I can highly recommend!
—
¹Colors of the day:
Black R:0 G:0 B:0
Gray R:128 G:128 B:128
White R:255 G:255 B:255