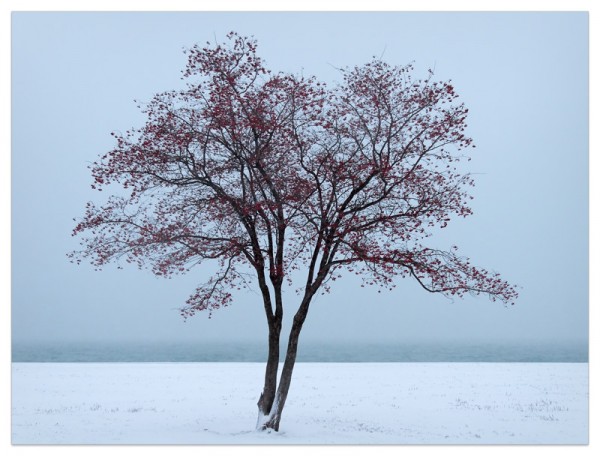 First Snow—Montrose Harbor, Chicago
{click image to view large}
Nikon D300; f4.0 @ 1/125sec, ISO 1100 (handheld);
18.0-200.0 mm f/3.5-5.6 @ 27mm (40mm EFL); subject distance 10.59m
●●●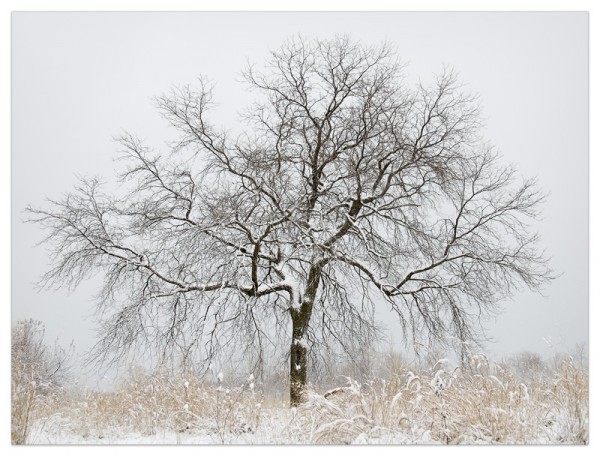 First Snow—Montrose Point, Chicago
{click image to view large}
Nikon D300; f5.6 @ 1/180sec, ISO 200 (handheld);
18.0-200.0 mm f/3.5-5.6 @ 26mm (39mm EFL); subject distance 5.96m
●●●
Just the other day, we had our first snowfall of the season and it was a delight to explore.
These trees were photographed in one of my favorite locations on Lake Michigan, the first at sunrise off the harbor and the second about an hour later in a nature sanctuary nearby.
Driving in the dark on roads not yet plowed with snow still falling was…surprisingly peaceful! Few were in such a hurry as to risk wasting time with an accident report, and the neighborhoods decorated with Christmas lights were so pretty to view along the way.